Posts: 5874
Joined: 12 Oct 2011, 04:50
Has thanked: 18 times
Been thanked: 95 times
Bolivia mayor lynched by mob. They drenched her in red paint and forcibly cut off her hair.
https://www.bbc.com/news/world-latin-america-50332167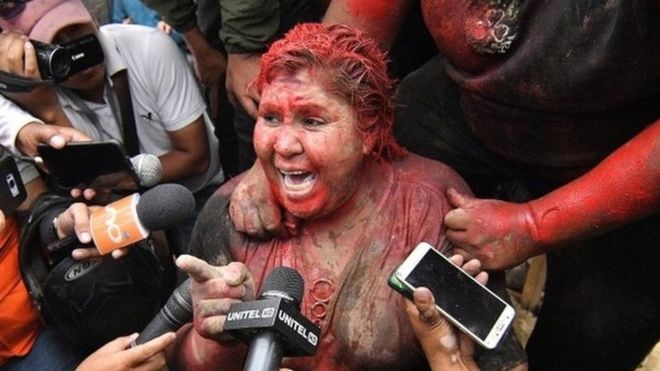 ---
Posts: 4033
Joined: 07 Nov 2013, 11:29
Has thanked: 38 times
Been thanked: 27 times
I think this is related...the Bolivian president, vice president, and the president of the Senate (the VP and Senate President were next in line to the presidency, btw) just resigned en masse after massive protests and the military turned on the ruling government.
https://www.greenwichtime.com/business/ ... 824318.php
---